In the heart of the Apulian Romanesque
The great variety of settings gives the restaurant a unique charm. The barrel-vaulted hall, the ancient stables, the white room overlooking the oak wood, the internal courtyard and the terraces on pleasant summer days are an integral part of an immersive and enveloping culinary experience.
Almonds, extra virgin olive oil, homemade pasta, wild herbs from the Murgia, the many products from the farm's gardens are useful for a preparation based on freshness, seasonality and typicality.
Intended not only as a famous almond cake but as a reference to the whole philosophy of eating well in medieval courts.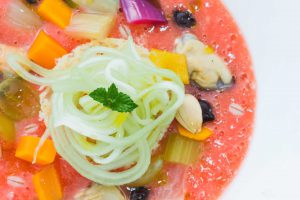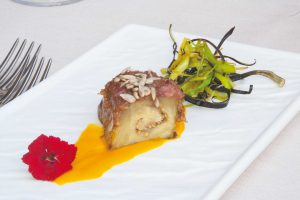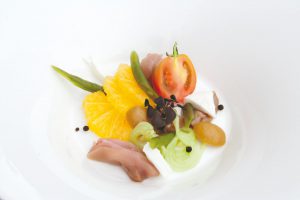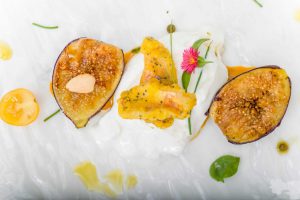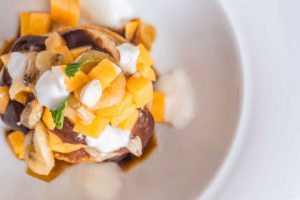 Almond pesto, new vegetables, fruit from our trees, meats combined with spices and jellies elaborated by the chef himself characterize our dishes, a gourmet set to be enjoyed slowly, a table that evokes the harmony and colors of landscapes. The dessert is based on the tasting of traditional sweets from the harsh but romantic land of Murgia: the rosata, the frangipane cake, the nougats are a triumph for the palate with almond, queen of a rare and precious pastry.Il dessert è basato sulla degustazione di dolci della tradizione dell'aspra ma romantica terra di murgia: la rosata, la torta frangipane, i torroncini sono un trionfo per il palato con la mandorla, regina di una pasticceria rara e preziosa.
Francesco Paldera, from Bari, has gained experience in Italy and abroad.

He ambassador of the cuisine of the Puglia Region and of Italian cuisine for the ICE (Italian Agency for Foreign Trade) in the world.

In 2015 he got a special mention from the jury for "Sustainability" in the international competition of professional chefs "The Vegetarian Chance".

He is also a high catering trainer for the Italian Federation of Km 0 Chefs and author of various publications.

The chef combines the gratification of the five senses with respect for the cycles of nature: a cuisine that is good for the palate and for health.