IN THE HEART OF APULIAN ROMANESQUE
Masseria Pilapalucci stands out on an enchanting landscape, at the crossroads of archaic sheep tracks, in Toritto, not far from Altamura and halfway between Bari and Matera. The austere stone construction, wrapped and heated by the colors of the earth, has garrisoned a large territory since the 16th century, once plagued by raids by Saracens and brigands.
Today this farm, an enchanting example of "a pignon" architecture, immersed in oak, almond and olive groves, houses a charming farmhouse, dedicated to the enhancement of typical local products and well-being.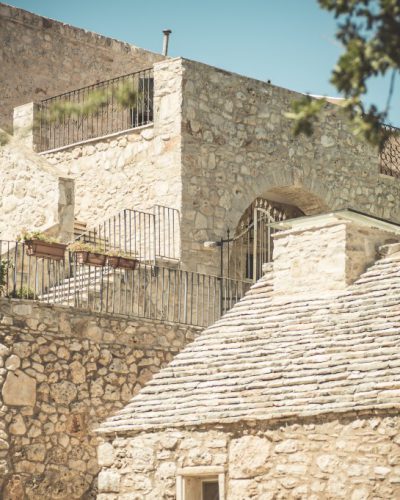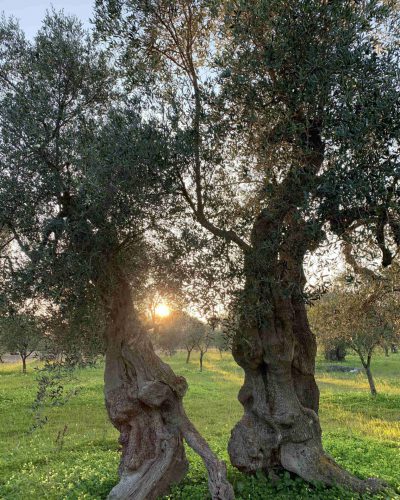 INTERIORS AND DEHOR OF TASTE
The farm, selected from the Slow Food Chefs' Alliance network, hosts an award-winning restaurant recommended by prestigious international specialized magazines, including "Gambero Rosso" and "Osterie d'Italia". The high level of cuisine is guaranteed by the close relationships with the Slow Food Presidia and by the work of a chef specializing in Apulian cuisine but attentive to the many Mediterranean flavors.
Stone is the absolute protagonist of the Apulian "pignon" architectural structure which manifests itself in all its beauty and authenticity in the rooms of the Masseria.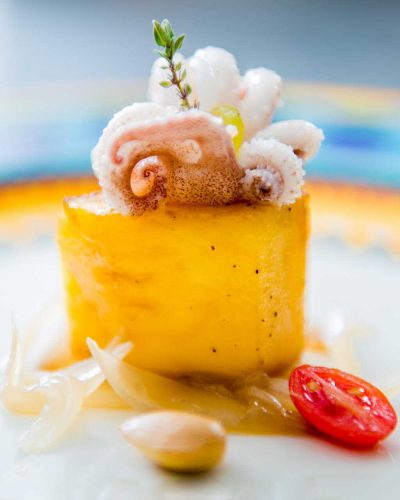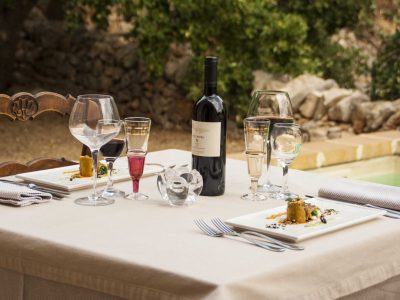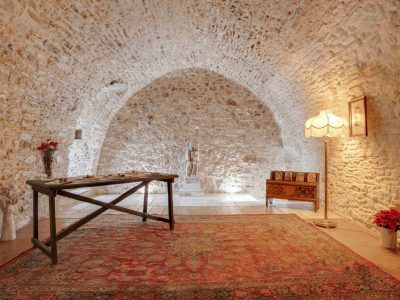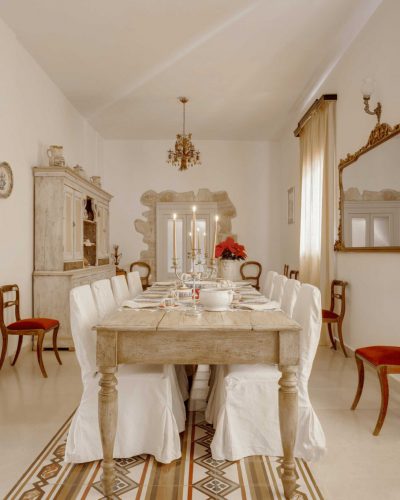 EXPERIENCE THE PLEASURES OF THE PLACE. NO HURRY
The charm of quiet also echoes in the rooms, all different, with an ancient architectural language and original decor that gives the rooms the same taste of genuineness that one breathed in the great Apulian country houses of yesteryear.
Ceilings with wooden beams, walls with hand-finished plaster and exposed stone, many books available to guests, sun, centuries-old oaks, pink almond and silver olive trees, gourmet dinners on the terrace lit by candles and star-studded sky : authentic details for a bucolic and greedy holiday.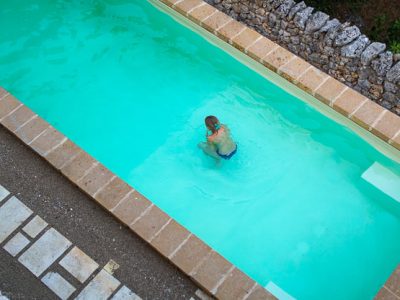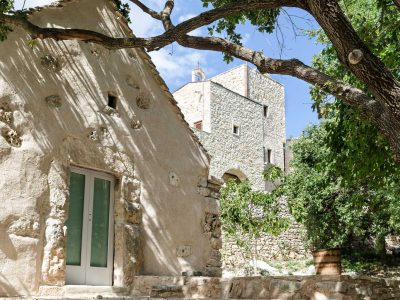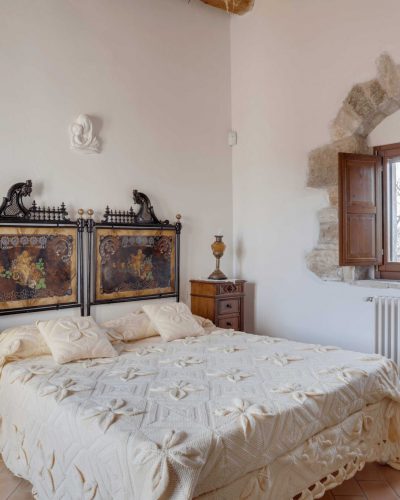 Ceremonies, family celebrations, business meetings, food and wine events can take advantage of a culinary culture that favors variety and originality. The large spaces of the farm allow for any form of celebration and meeting.
Food taste education is one of the missions of our cooking. We are an educational farm of the Puglia Region, a Slow Food Presidium and we work in close association, also through catering, with organizations whose institutional aims are the improvement of lifestyles.
The organic company adheres to the principles of eco-sustainable agriculture; produces the precious Toritto Almond Slow Food Presidium and an award-winning extra-virgin olive oil.
The masseria with direct sales provides for home delivery or on-site sale of the products of its lands.