In the heart of the Apulian Romanesque
Masseria Pilapalucci finds itself in the heart of the "Strada dell'Olio" route in the land of olive trees in Puglia.
It is one of the historical presidia to produce quality oil in the prestigious "Parco della Murgia". The organic cultivation of the olive groves is carried out according to local traditions. Particularly, there are Coratina, Ogliarola cultivars and autochthonous Silletti trees.
The oil is available in 100 ml and 0.75 liter bottles or in cans of 3 and 5 lt.
The extra virgin olive oil of the Masseria has been reported among the best Italian extra virgin olive oil in the Slow Food guide.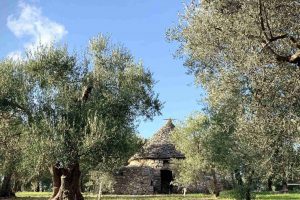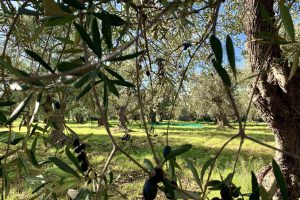 The oil of our cultivars is rich of polyphenols and antioxidants, with low acidity values. It is an oil with an intense and fruity flavor, pleasantly bitter due to the high concentration of oleuropein and spicy.